Description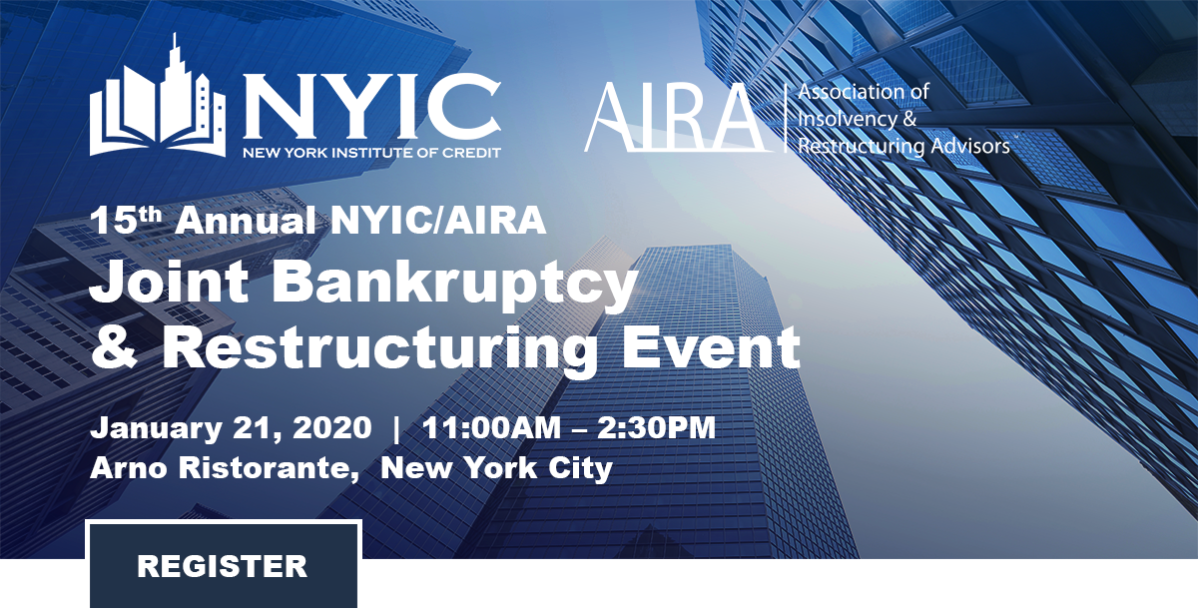 Join NYIC and AIRA for this Informative Event
Our two panels will take a deep dive into the latest news in the banking and restructuring world. Refreshments and lunch will be provided.
Panel 1: New Bankruptcy Law Chapter 5
Congress has passed and the president (hopefully) has signed the "Small Business Reorganization Act". The act is intended to dramatically change a majority of Chapter 11 bankruptcies for the better-primarily small businesses with liabilities of less than $2.56 million. Small business bankruptcies have been too expensive and too complicated with too many procedures to enable many small businesses to reorganize.
This panel will address the key provisions of the Act, including eligibility, appointment of a trustee, duties and reporting requirements, contents of a plan and other key items necessary for successful confirmation of a plan, as well as other changes to the Code which are applicable to all Chapter 11 cases.
Panelists
Panel 2: Libor Transition
By December 2021, LIBOR is expected to stop being calculated. LIBOR is utilized in approximately $200 trillion of financial instruments in the U.S. on an annual basis. These financial instruments include, but are not limited to, (i) variable rate notes and mortgages, (ii) consumer loans, (iii) bonds and (iv) importantly, derivatives.
Topics will include:
General LIBOR transition timeline/milestones
Federal reserve/other regulatory body guidance
Alternate rate concerns
Disclosure and other litigation issues
All those active in the financial markets, whether in real estate, bankruptcy, not-for-profit (including health care), corporate and private equity should attend so they are prepared for "The End of LIBOR."
Panelists







Moderator

:
Les Jacobowitz
Partner
Arent Fox

James Murphy
Managing Director
Swap Financial Group


Franck Risler
Senior Managing Director
FTI Consulting


3.0 CPE Credits
CLE pending