Libor Transition Webinar
Wednesday, November 17, 2021 (12:00 PM - 1:00 PM) (EST)
Description
As we approach the end of 2021, NYIC has assembled a panel to discuss important updates and market developments in connection with the end of LIBOR and the transition to new "risk-free rates" and "credit sensitive rates". The panelists will also discuss developments on SOFR, including Term SOFR, and credit spread adjustments and the impact of statements from financial regulators regarding no new LIBOR exposure after 2021.
Join NYIC for a timely discussion about LIBOR Transition featuring speakers: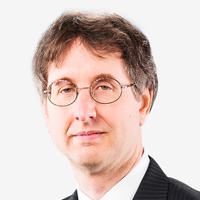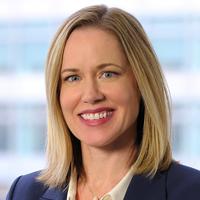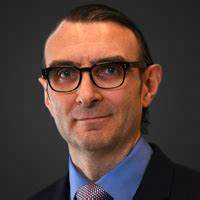 Les Jacobowitz, Partner, Arent Fox
Les has over 30 years of experience representing issuers, borrowers (including not-for-profits), governmental entities, underwriters, and financial institutions in domestic and international transactions. Les has provided counsel on deals involving $25 billion or more, as well as restructurings and workouts of an additional $41 billion. He has worked with governmental entities, private companies, banks, investment banks and funds in all aspects of financing, including the lending, securitization, real estate, public finance, not-for-profit, health care, restructuring, energy & environment and infrastructure & privatization financing areas, and related litigation. Read more.
Kim Desmarais, Partner, Jones Day
Kim Desmarais has successfully acted as lead U.S. counsel on complex cross-border financings across a broad range of industries for more than 15 years. She has a strong leveraged lending background and represents investment and commercial banks, borrowers/issuers, and private equity firms in cross-border and domestic financing transactions, with a particular focus on leveraged finance transactions, alternative lending transactions, and financings in the insurance and funds sectors. Kim is co-coordinator of Jones Day's global, cross-disciplinary LIBOR Transition Working Group, focusing on syndicated and bilateral loans and floating-rate notes and bonds. Read more.
Franck Risler, Ph.D., Senior Managing Director, Leader of Securities, Commodities and Derivatives, FTI Consulting
Franck Risler is the leader of the Securities, Commodity and Derivatives practice and is based in New York. He is a member of the LIBOR Transition Task Force. He assists clients on a wide range of transactional, advisory and contentious matters involving securities, financial and physical commodities and derivative products across asset classes. Dr. Risler combines deep industry expertise and academic rigor. He has traded global markets, built and managed leading trading businesses and advised on high-profile transactions and litigation in global capital markets and commodity industries. Dr. Risler has been appointed to the Expert Panel of P.R.I.M.E. Finance. Read more.
This program will be held as a webinar. Please submit questions in advance with your registration.
Pricing
Free for all NYIC Members
$15 for Non-Members
Virtual

Wednesday, November 17, 2021 (12:00 PM - 1:00 PM) (EST)