TMA Town Hall: ESG, Sustainable, and Impact Investing: Returns, Profits, and Distressed Potential
Wednesday, June 16, 2021 (2:15 PM - 3:15 PM) (EDT)
Description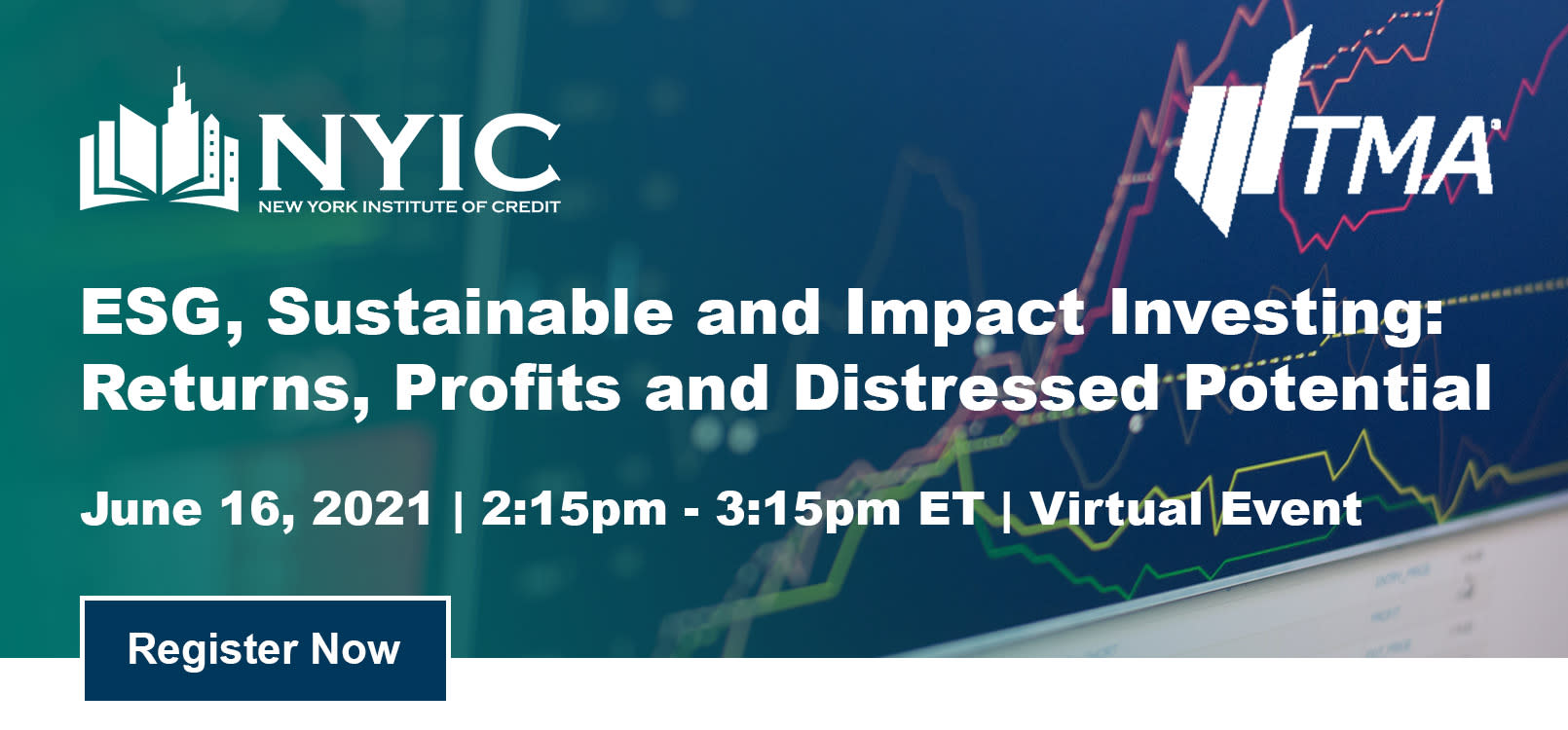 ESG, Sustainable, and Impact Investing: Returns, Profits, and Distressed Potential

A joint partnership between the New York Institute of Credit & TMA


Join our upcoming TMA Town Hall on June 16th for a special presentation in partnership with the New York Institute of Credit. Investors are increasingly concerned with the environmental, social, and governance (ESG) impacts of their investment decisions. Is ESG investing "ripe" for distressed investors? Learn how ESG investing will impact your business in distressed industries in this important presentation and leave with a framework for thinking about how you source opportunities, win business, and generate revenue from the increased interest in ESG-related investing.

Speakers
Moderator: Christy Searl, Deputy General Counsel and Senior Vice President for Bankruptcy, GLAS Americas.
Panelists: Alexandra Farmer, Partner, Kirkland & Ellis; Sharo Atmeh, Head of ESG, Alyeska Capital; Ted Janulis, CEO, Investable Oceans; Jennifer Cuccaro, COO and Head ESG Investments - Insurance and Alternative Investments, Reformation Group
Registration is now closed for this event.
Pricing
$0 NYIC & TMA Members
$0 Non-Members
Registration is now closed for this event.
Virtual

Wednesday, June 16, 2021 (2:15 PM - 3:15 PM) (EDT)