Virtual 15th Annual Women in Achievement Awards
Tuesday, February 15, 2022 (5:00 PM - 6:30 PM) (EST)
Description
The New York Institute of Credit Women's Division Committee
Proudly Congratulates the Honorees of the
15th Annual Women in Achievement Awards
Honorable Mary Kay Vyskocil, United States District Court Judge, Southern District of New York, will be presented with the Fifteenth Annual Honorable Cecelia H. Goetz Award.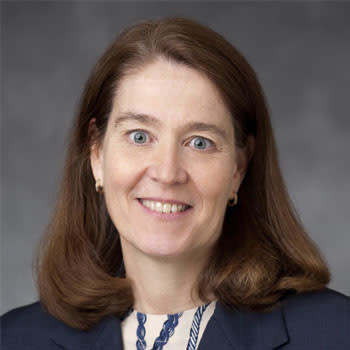 The Honorable Mary Kay Vyskocil was sworn in as a United States District Judge for the Southern District of New York on January 6, 2020. She previously served for almost four years as a United States Bankruptcy Judge for the Southern District of New York. Prior to her appointment to the bench, Judge Vyskocil practiced general commercial litigation for almost thirty-three years at Simpson Thacher & Bartlett, from which she retired as a Senior Litigation Partner in March 2016 to join the bankruptcy bench.
At the time of her judicial appointment, Judge Vyskocil had a diverse practice handling complex commercial cases, including major insurance and reinsurance disputes, contract and tort issues, bankruptcy-related issues, securities and antitrust law, both as a trial attorney and an appellate advocate. During her career, she tried dozens of cases, argued scores of appeals and handled numerous arbitrations in state and federal courts throughout the United States and in the United Kingdom. Read more about Judge Vyskocil here.
The Honorable Cecelia H. Goetz Award
The Honorable Cecelia H. Goetz, United States Bankruptcy Judge, E.D.N.Y. (1917-2004) was the first woman bankruptcy judge appointed in the Eastern District of New York. Judge Cecelia H. Goetz led a life that reflected a story of "firsts" and, in so doing, laid a foundation that enabled others to follow in her footsteps.
Hon. Melanie L. Cyganowski (Ret.), United States Bankruptcy Chief Judge, U.S. Bankruptcy Court, Eastern District of New York and Member, Otterbourg P.C. will present The Honorable Cecelia H. Goetz Award to Hon. Mary Kay Vyskocil.
---
Miriam L. Cohen, Partner, Loeb & Loeb LLP, will be presented with the Fifteenth Annual Executive of the Year Award.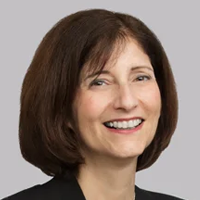 Miriam Cohen represents financial institutions in all aspects of commercial finance, including asset-based lending and secured transactions. Miriam has structured, documented and negotiated transactions ranging from facilities to closely-held businesses to large multiborrower and syndicated transactions, including sponsor groups and public companies. Her experience includes workouts, restructurings, debtor-in-possession financing, trade finance and factoring.
Miriam was selected by the Export-Import Bank of the United States to assist in revamping its working capital guarantee program, and she worked closely with the Export-Import Bank to revise the documentation relating to the program. In addition, she has worked with major investment companies in structuring transactions where credit support is essential. Read more about Miriam Cohen here.
Executive of the Year Award
The NYIC Women's Division Executive of the Year Award recognizes excellence and entrepreneurial spirit. The award is presented to those individuals who have achieved noteworthy success in business and who have assisted other women in achieving their goals. By acknowledging excellence in business, leadership, and a commitment to fostering the growth and success of other women in business, the NYIC Women's Division hopes to inspire women to succeed and to help other women achieve success in business and in life.
Scott Giordano, Partner at Loeb & Loeb LLP, will present the Executive Award to Miriam Cohen.
---
Suzanne Koenig, President and Founder, SAK Management Services LLC, will be presented with the Seventh Annual Renaissance Award.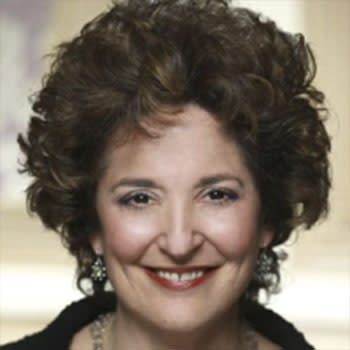 Suzanne Koenig is president and founder of SAK Management Services LLC, a nationally recognized long-term care management and consulting services company. As owner and operator of SAK Management Services for over 20 years, Ms. Koenig provides a highly specialized combination of skills in the areas of operations improvement, staff development and quality assurance. Her meticulous precision in marketing and census development within the Senior Housing and long-term care industry offers operation enhancements few others can match.
As a direct owner and operator, Ms. Koenig offers the practical perspective of the challenges and opportunities confronting long-term care providers in managing the industry's changing dynamics. She is a Licensed Nursing Home Administrator and a Licensed Social Worker in multiple states. Read more about Suzanne Koenig here.

Renaissance Award
The NYIC Women's Division Renaissance Award recognizes discovery and exploration in the ever-changing business world. The award is presented to those individuals who have served as trailblazers in the business community by dedication to continued learning, community service, mentorship and developing new business and leadership opportunities for others.
Sheila Smith, Senior Advisor at Gordon Brothers, will present the Renaissance Award to Suzanne Koenig.
---
To get more information on the Women who have been honored in the past, see our Industry Awards page.
Sponsors
Giveaway Sponsorship
Otterbourg P.C.
Advertisement
50 Words Marketing
Sharon Manewitz
Event Sponsor
BMC Group
Pricing
$10 Corporate Member
$15 Individual Member
$25 Non-Member
Diamond, Gold & Silver Members should contact Sarah Kuhns for complimentary passes and advertisement details.
The first 75 registrants will receive a small giveaway.
Agenda
5:00 PM Login to Zoom
5:10 PM Opening Remarks
5:15 PM Awards Ceremony
5:45 PM Networking
Event will conclude by 6:30 PM
Zoom Meeting

Tuesday, February 15, 2022 (5:00 PM - 6:30 PM) (EST)